Fiber Laser Cutting System
You are here
GANTRY MACHINE FOR LASER AND PLASMA CUTTING
The ZINSER 1825-S Fiber Laser cutting system is a high-quality guiding machine for laser and plasma cutting and for combined cutting tasks. The portal machine unites the required speed and precision for laser and plasma cutting with the robustness and longevity of an industrial machine.
ZINSER 1825-S Fiber Laser has a double-sided AC-drive and linear resp. ball rail guides for the X-axes (25 mm) and Y-axes (35 mm).
Laser cutting system: ZINSER 1825-S
Laser cutting is the method of choice for very thin materials, where especially high cut quality and/or small holes and contours compared to the material thickness are more important than low cutting cost.
A laser ray is focus through a hole in the fuse onto the to-be-cut material and heats up the latter up to its melting temperature. Similar to plasma cutting, a gas jet subsequently blows the melted material out of the kerf.
The ZINSER 1825-S Fiber Laser cutting system has been developed especially for laser cutting. All components of the machine are tailored to the specific requirements of this cutting process.
Your Advantages with the ZINSER 1825-S Fiber Laser cutting system
The laser beam is guided in glass fiber from the resonator to the beam generation system, therefore almost no maintenance is required
Suitable for material thicknesses between 0,1 mm and 25 mm (typically 1 mm to 20 mm)
Very economical entry into the world of laser cutting
Profitable even with only temporary capacity utilisation
Low operating costs
Minimum cutting costs in laser quality
Lower operating and maintenance costs compared to plasma
Advantages of a solid state laser compared to a CO2- Laser:
No adjustments and no maintenance of mirrors needed
No need for gas purging of the beam path
Higher efficiency
ZINSER 1825-S:
Track width (C):
1.685 – 4.685 mm (in 500 mm steps)
Working width (A):
with 1 torch: C -750mm
Machine width (D):
C + ~300 mm
Machine length (E):
Working length (B) + 1.800 mm
Max. number of torch carriers:
max. 2
Cutting thickness:
depends on laser system
Drive:
AC – servo drives
Input voltage:
400 V / 50 Hz
Cutting speed:
up to 18,000 mm / min (depending on laser system)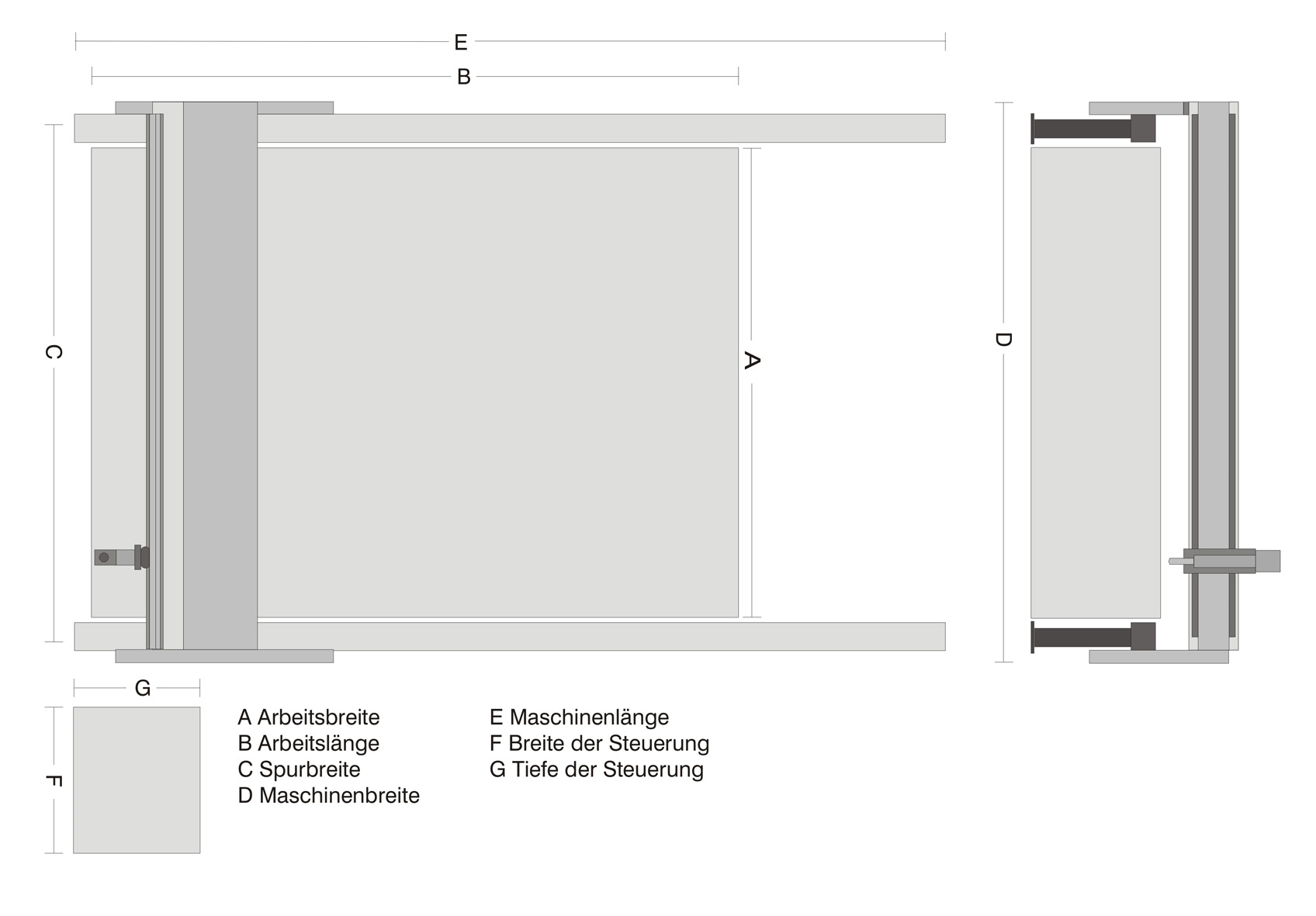 Safety features
Completely enclosed machine housing for optimum safety for both the process and the operator.
A DCC camera enables the control of the cutting process.
Ask quotation