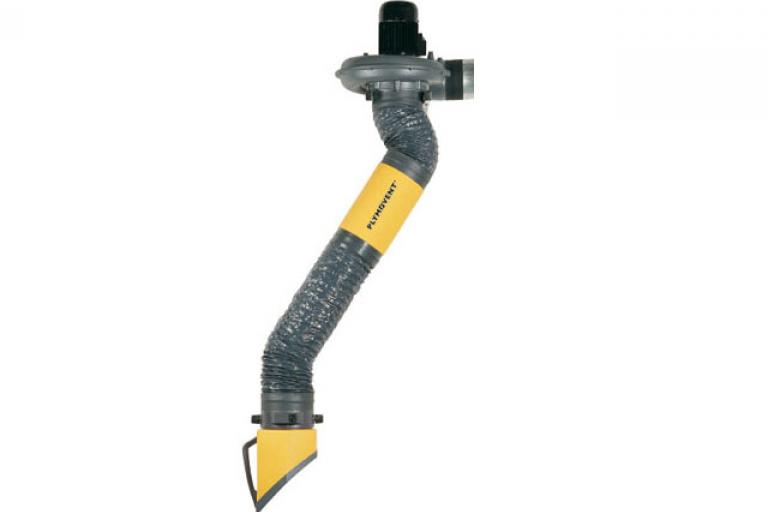 This telescopic extraction arm is a solution for use on work benches and in small, fixed work places, such as welding schools, and maintenance workshops.
In situations where no filter is required, the T-Flex can be used with the low noise FAN-14 fan. For example, in places where occasional welding takes place and fume extraction is to the outdoors. Where a filter is required, the T-Flex is combined with the FAN-28 fan. The extraction efficiency is the same for both combinations.
Features:
RotaHood 360-degree friction-free rotatable extraction hood for easy positioning. Light impact resistant industrial plastic tubes. Smooth standard 200mm tubes with high capacity and low pressure drop.
Recommended for:
Work bench applications
Maintenance welding
Ask quotation